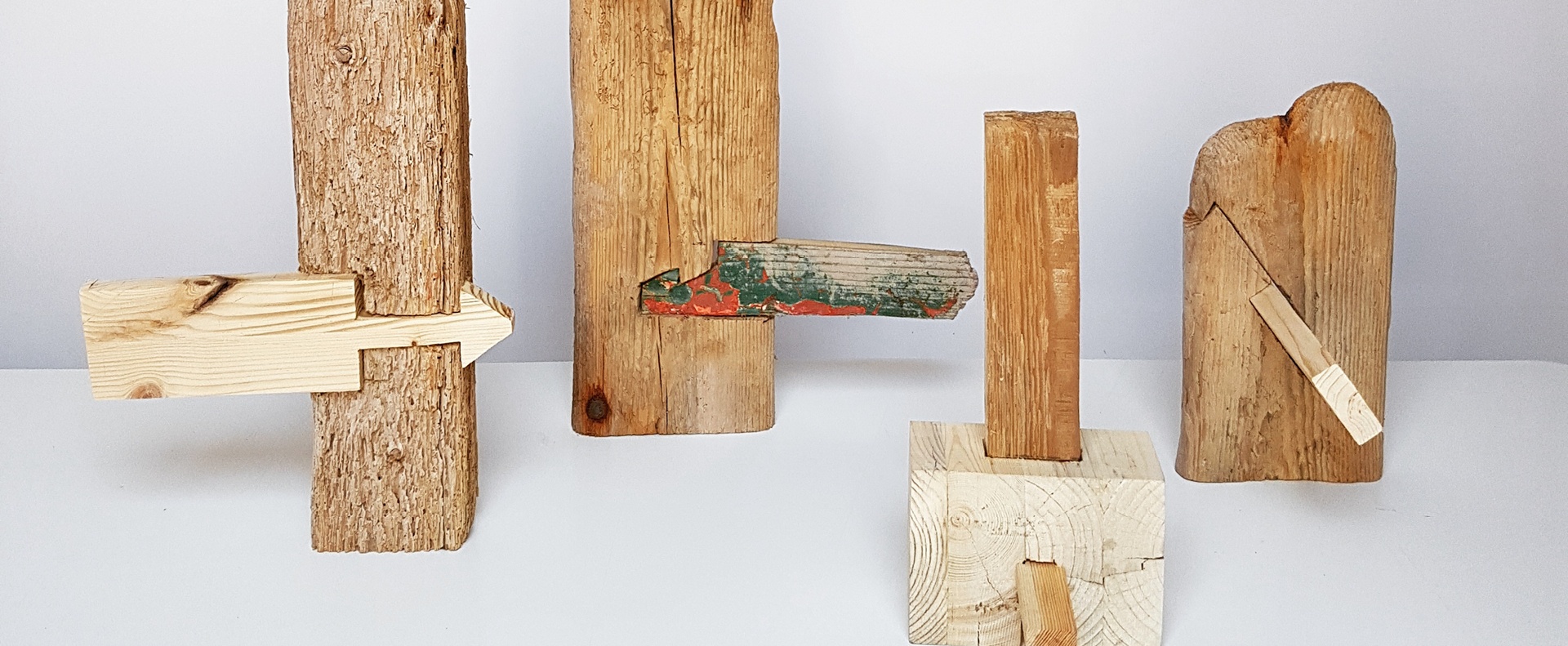 The joint is the cleanest and most durable way to put together two pieces of wood. And it is also the oldest. Long before nails and glues were invented, the joint was the only way to build furniture, cabins, tools...
Over the course of the centuries, and especially during the Middle Ages, this method of assembly was developed and refined. Cabinet makers all over the world took on the challenge, making objects with ever more solid and sophisticated joints. The joint is a functional decoration, structurally necessary but also esthetically decisive for the look of a product or an architecture, declaring sincerely and immediately its quality and structure. The joint is a challenge for designers and artisans, but also for those who simply observe it and try to carry out the inverse process of "disassembling" it in their minds.
Taking inspiration from the stool designed by the teacher, students developed various joining solutions without posing for themselves any special functional objectives, using pieces of wood found on the beaches of Siracusa.