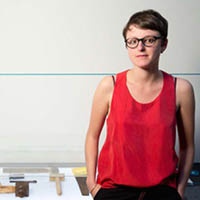 OBJECTIVES
Through hands-on experimentation and practical training, students will learn the basics of leatherworking. They will learn traditional techniques and will experiment with various processes that will allow them to design and manufacture their own leather goods.
Using leather as a case study, the students will also be introduced to a design process, from sketches to prototyping to the realization of the final product.
TIMING AND CONTENT
4/6-DAY WORKSHOP (DEPENDING ON THE CONTENTS)
Day 1
VISIT OF A TANNERY and learning about the traditional process of Vegetable Tanning, currently the most sustainable processes to transform raw animal hides into a usable material.
Learning about different kinds of leather.
Day 2-3
LEARNING THE BASIC NOTIONS on how to work on a pattern and move from a 2D shape to a 3D volume.
Discovering how to work with leather hands on.
From traditional hand stitching to wet moulding the students will be introduced to and will experiment with a diversity of techniques to give shapes and finish leather.
Day 4
DESIGNING A LEATHER BAG
Designing and prototyping phase.
Production Phase