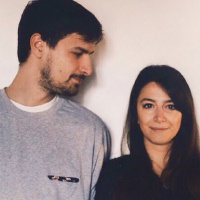 ZENO FRANCHINI
FRANCESCA GATTELLO
Marginal Design Studio
OBJECTIVES
Students will be introduced to Mediterranean vernacular building techniques as well as contemporary sustainable solutions. With the support of Guglielmino Cooperativa, an historic company based near Catania, which reinvented itself in the field of natural materials, students will learn a variety of techniques ranging from rammed earth to Terra Migaki, from Cocciopesto to Cob. Raw materials will be explained both in their historic uses and possible mixtures, by investigating their proprieties and possible applications. Working both on speculative futures and realistic innovations, students will be invited to make prototypes to help them gain deeper understanding of the materials/techniques and probe the sculptural and symbolic potential of this tradition.
TIMING AND CONTENT
6-DAY WORKSHOP
Day 1
INTRODUCTION
Marginal Studio introduces the context of natural building materials.
BRIEF
Presentation of the workshop objectives.
VISIT TO THE FACTORY
Students will tour the factory Guglielmino Cooperativa and its surroundings.
Day 2
NATURAL BUILDING MATERIALS
Guglielmino introduces the raw materials: clay, lime and natural fibers.
EXPERIMENTATION
The students will observe a live demonstration of the material processing, then they will practice themselves.
Day 3-4
DESIGN PROJECT
Research, proposal and conceptual development of the design project. Use of sketches, mock-ups, digital outputs, and other media to elaborate the concepts.
Day 5-6
PROJECT DEVELOPMENT Students will work with clay, lime and natural fibers to realize a scale model of the design concept. Drying time will leave some time for photo shooting the results.
11-DAY WORKSHOP
Day 7-10
ACTUAL SIZE MODEL DEVELOPMENT
The students will focus on applying the techniques and developing a 1:1 prototype of their design proposal.
Day 11
PRESENTATION
Students will explore the factory surroundings to design a set for the photo shoot, to create a project narrative